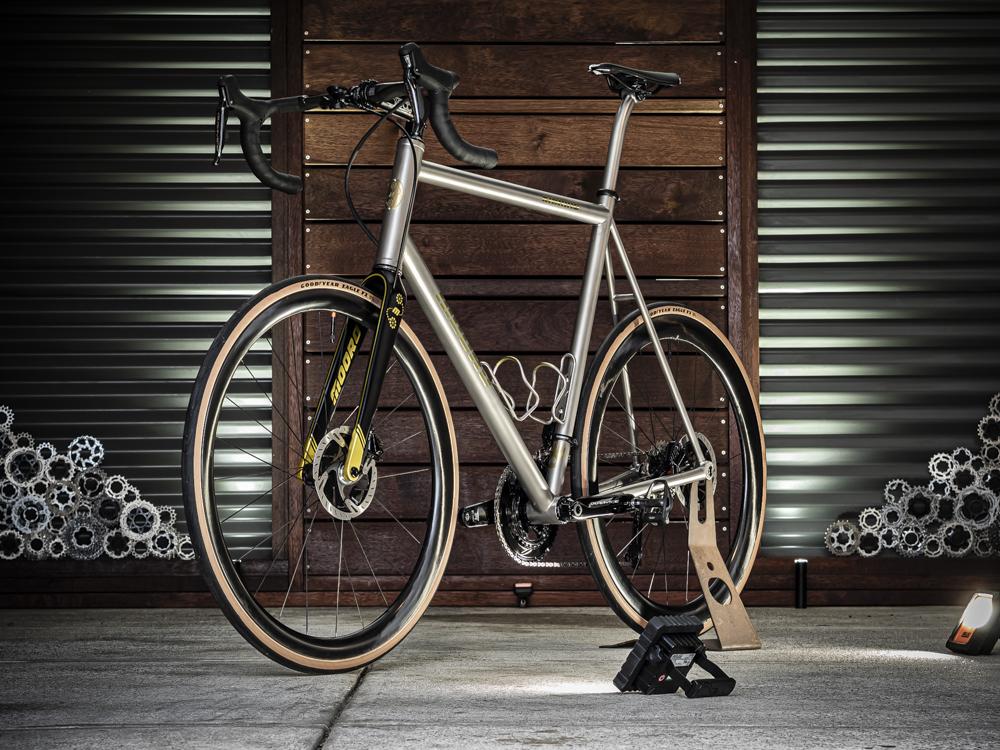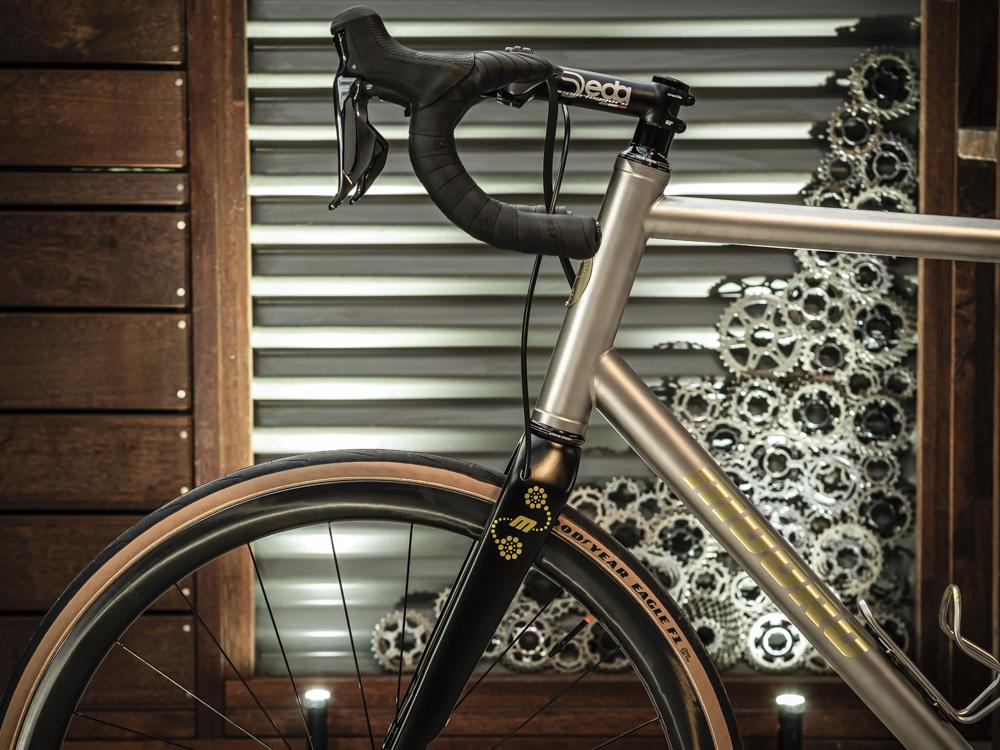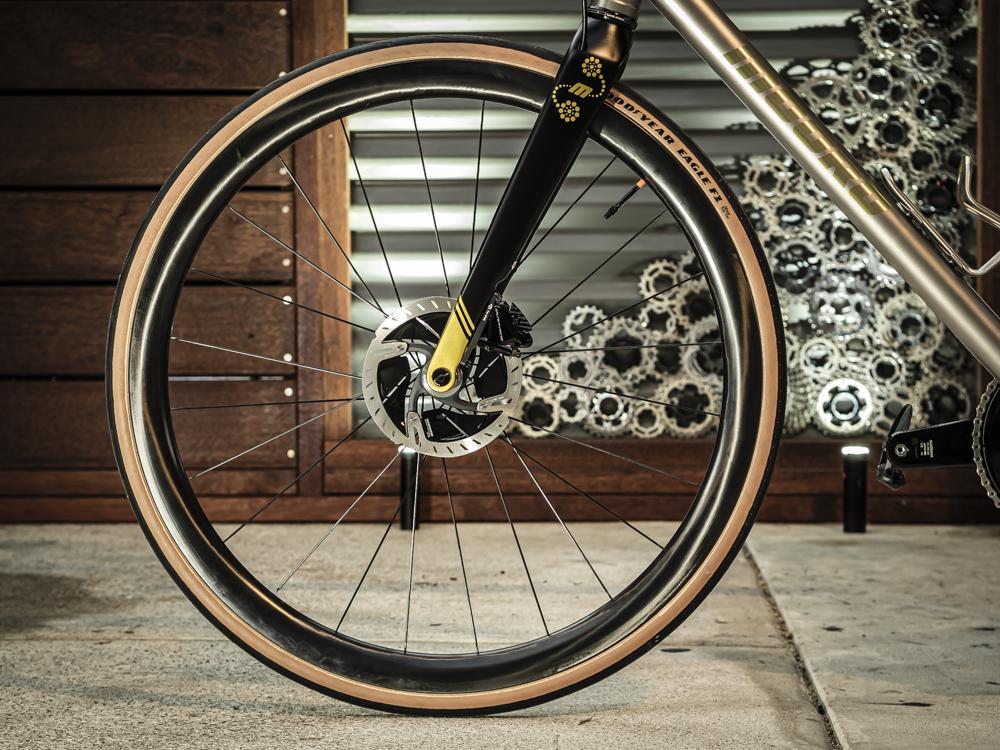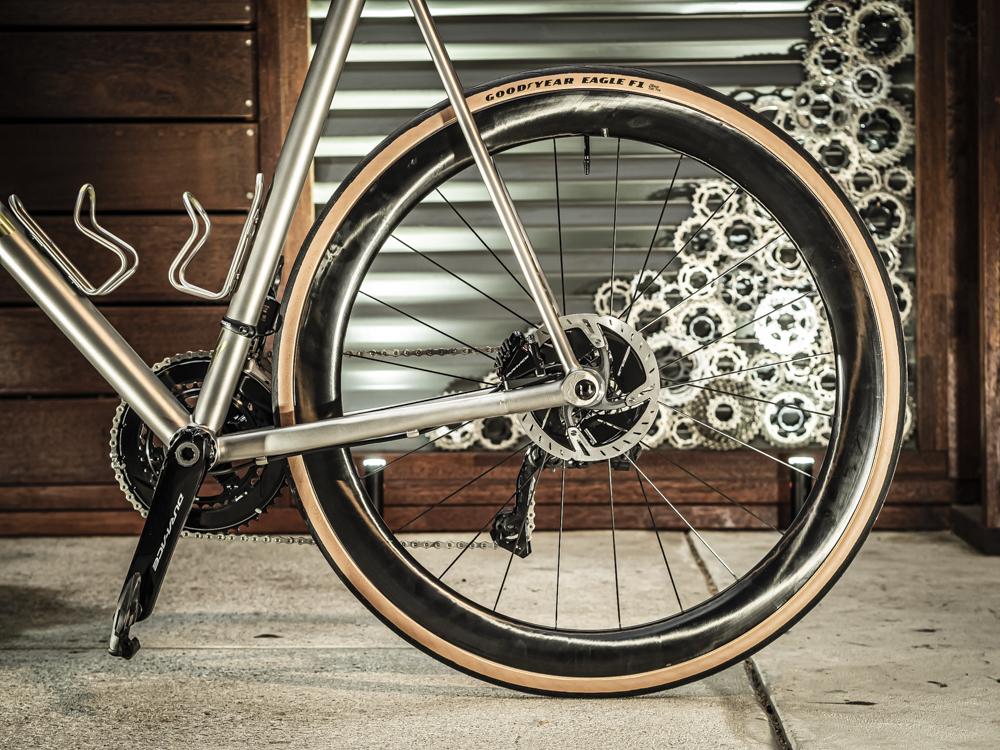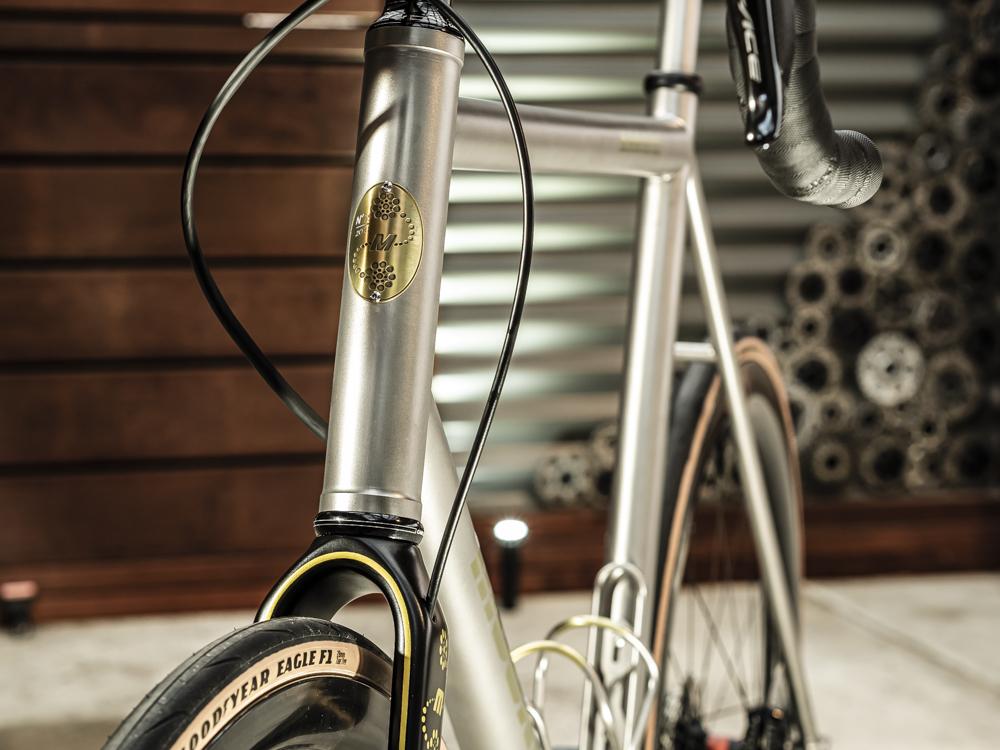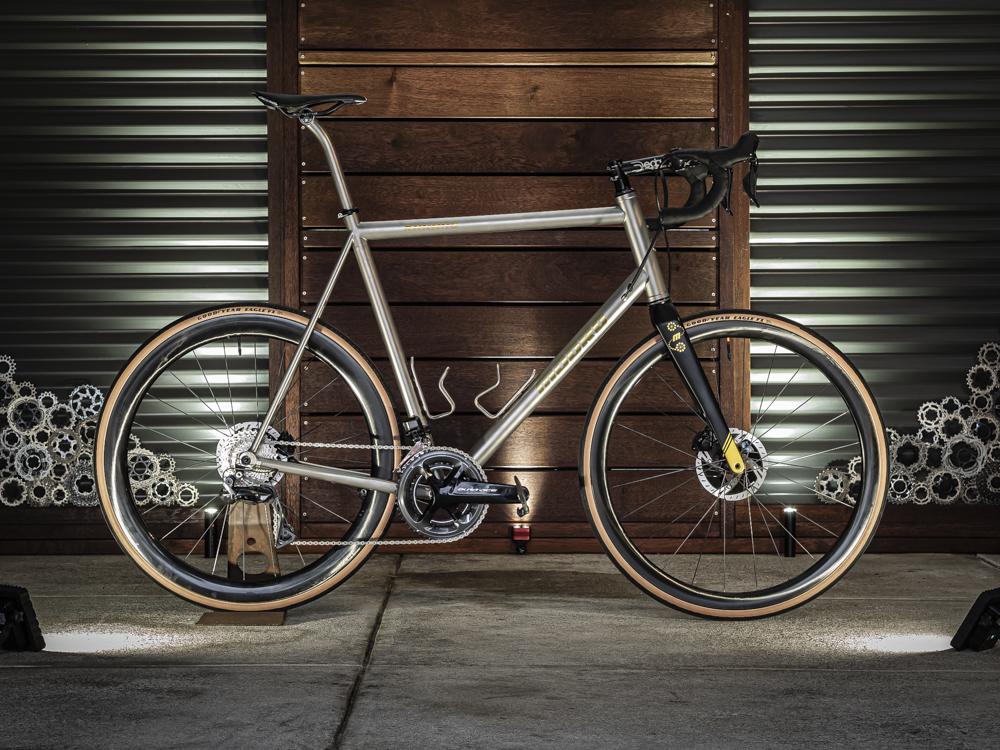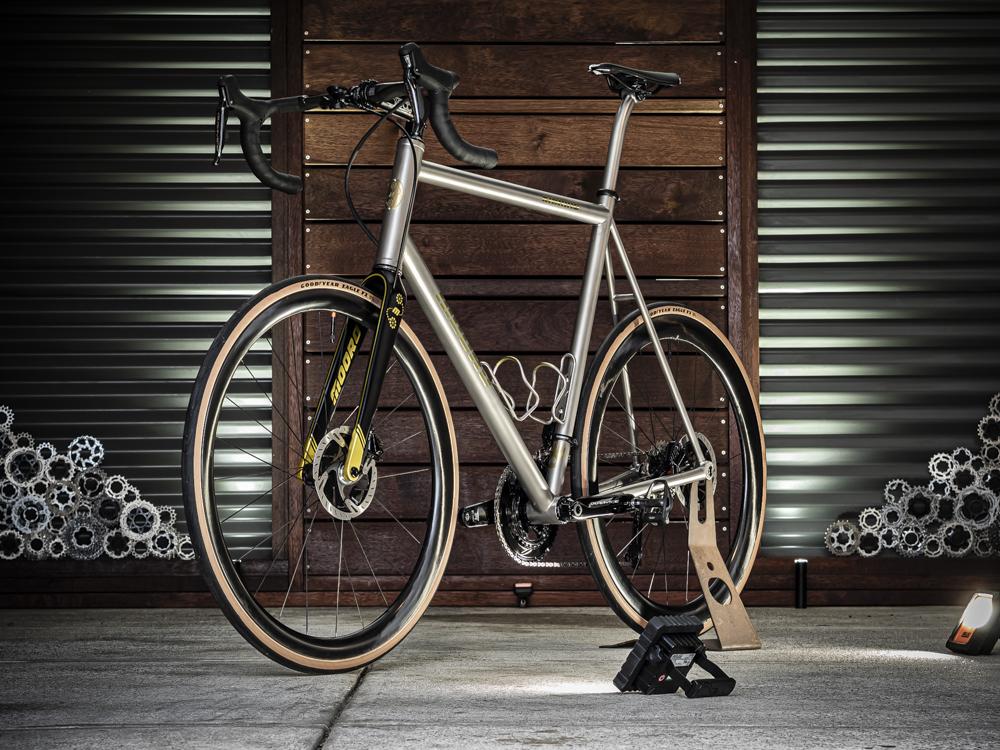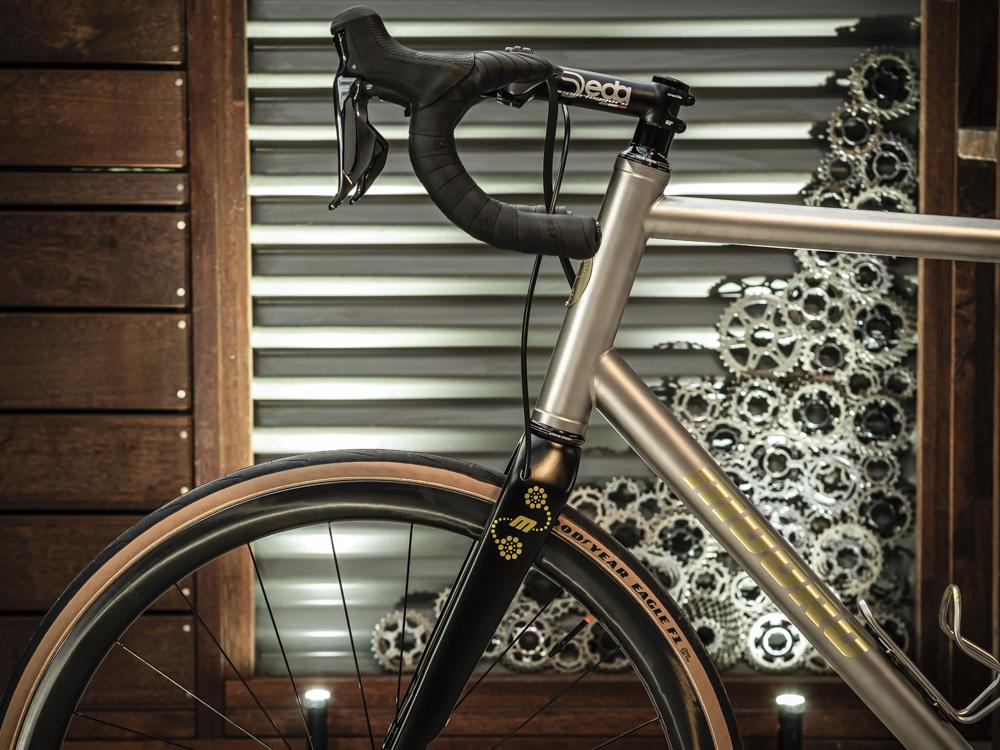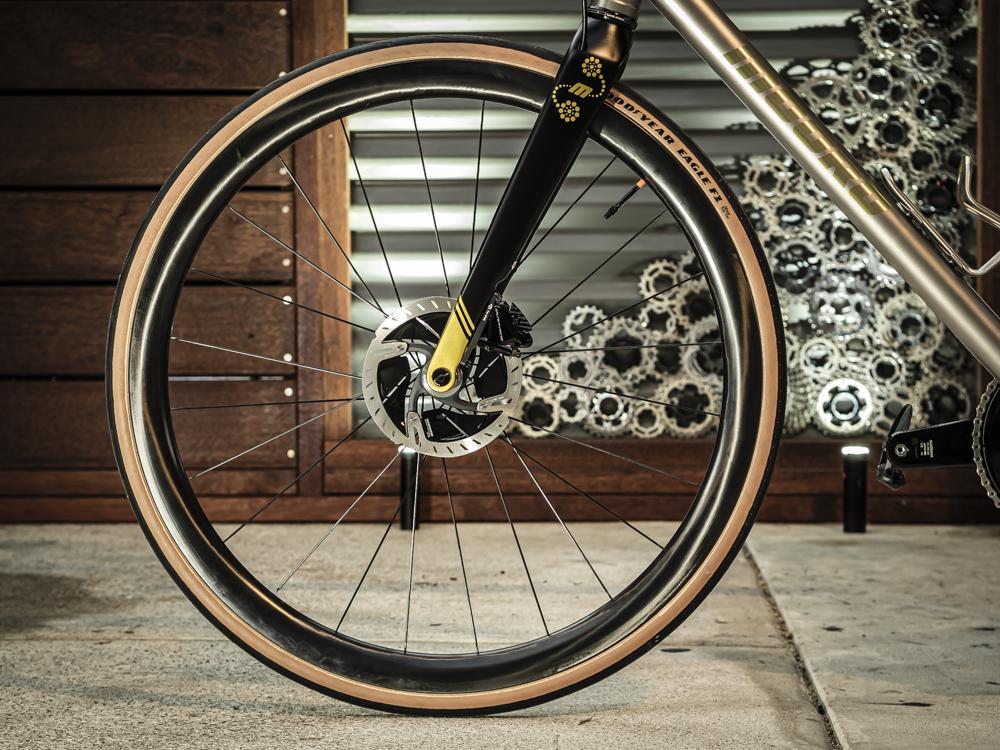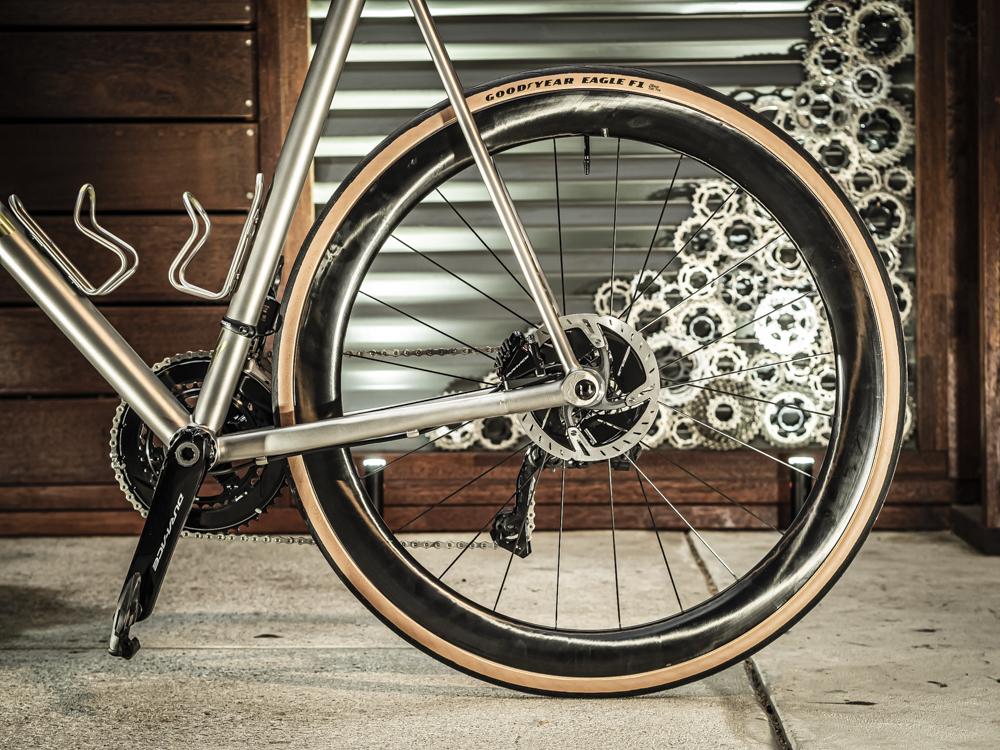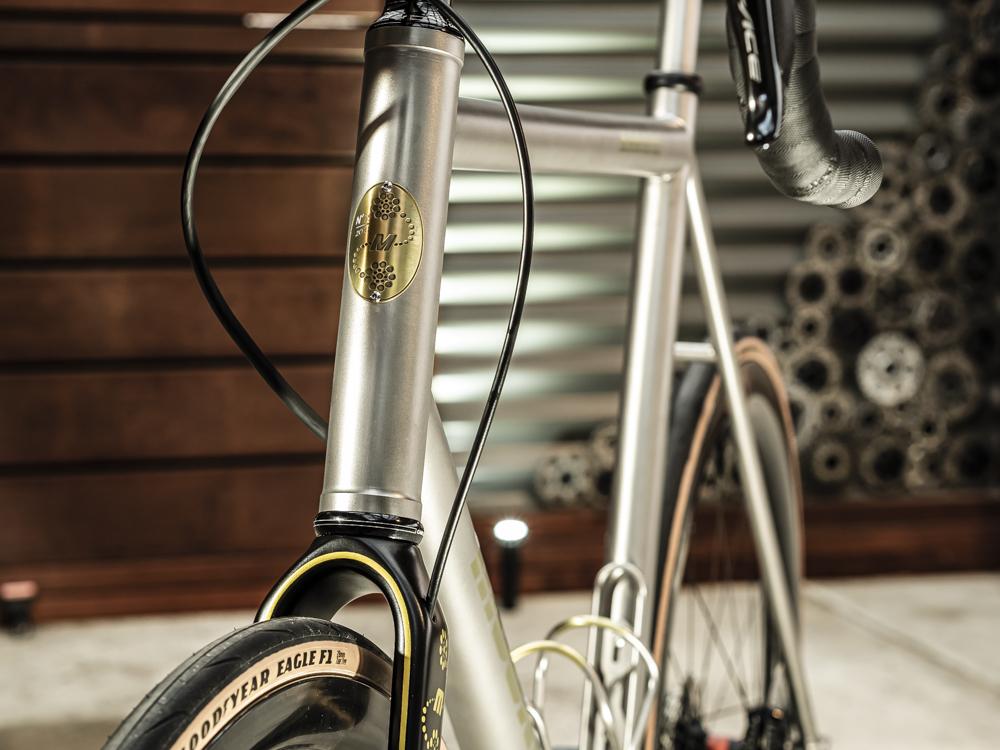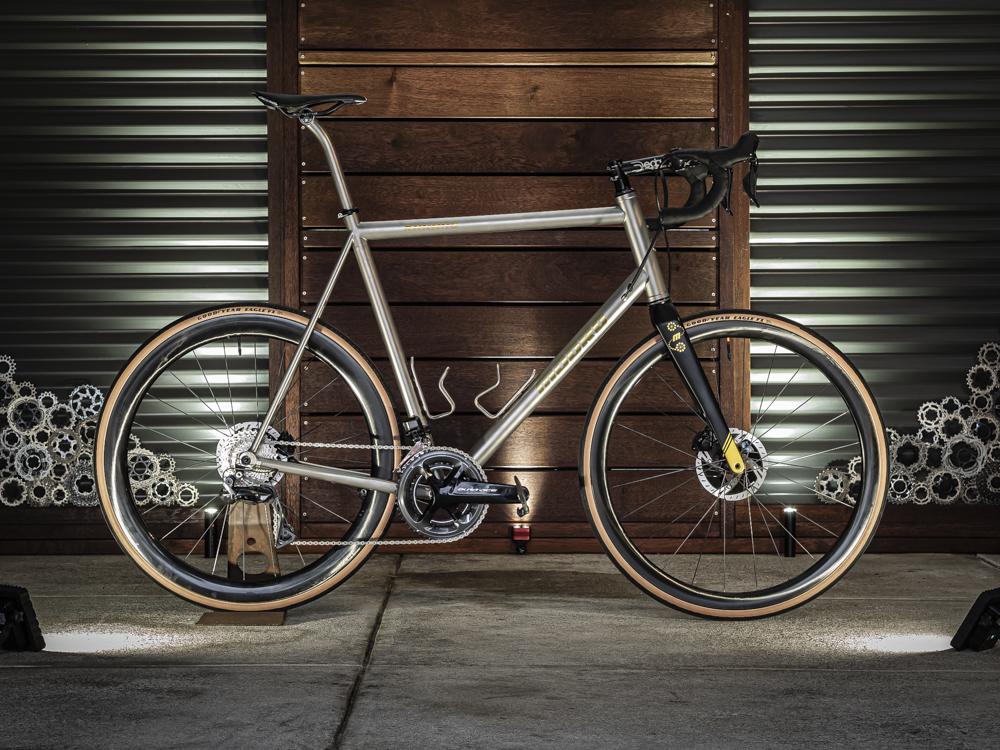 Overview
The Karang Disc is our version of the modern road bike, which is to say, a road-going frame that is equipped with disc brakes. While disc brakes promise sure braking in all weather conditions, we count the extra room for wider tyres as its most alluring feature. Wider tyres means more grip and extra comfort that can only make a long day in the saddle easier.
The Karang takes its name from the Noongar term for 'passion'. It's a bike built for any rider that has a deep passion for road cycling. And thanks to the magical properties of our preferred frame building material, titanium, it's a bike that manages to float over any road surface while maintaining the electrifying responsiveness of a racing thoroughbred.
The Karang Disc Endurance model is supplied with straight gauge CWSR Grade 9 titanium tubing, a No.6 Composites carbon fork with a tapered steerer (1.5-1.125 in), a 44 mm head tube, T47 threaded bottom bracket, and 3D-printed titanium dropouts to suit flat mount disc brake calliper and a 12 x 142 mm thru-axle. We offer a choice of finishes so that the buyer can create their perfect road disc bike.
Double-butted 3Al-2.5V CWSR Grade 9 titanium tubing
No.6 Composites carbon fork
44 mm headtube
T47 bottom bracket
3D-printed dropouts
34 mm tyre clearance
12x 142 mm axle
Flat mount disc brake compatibility
Starting from $9,995
Order now