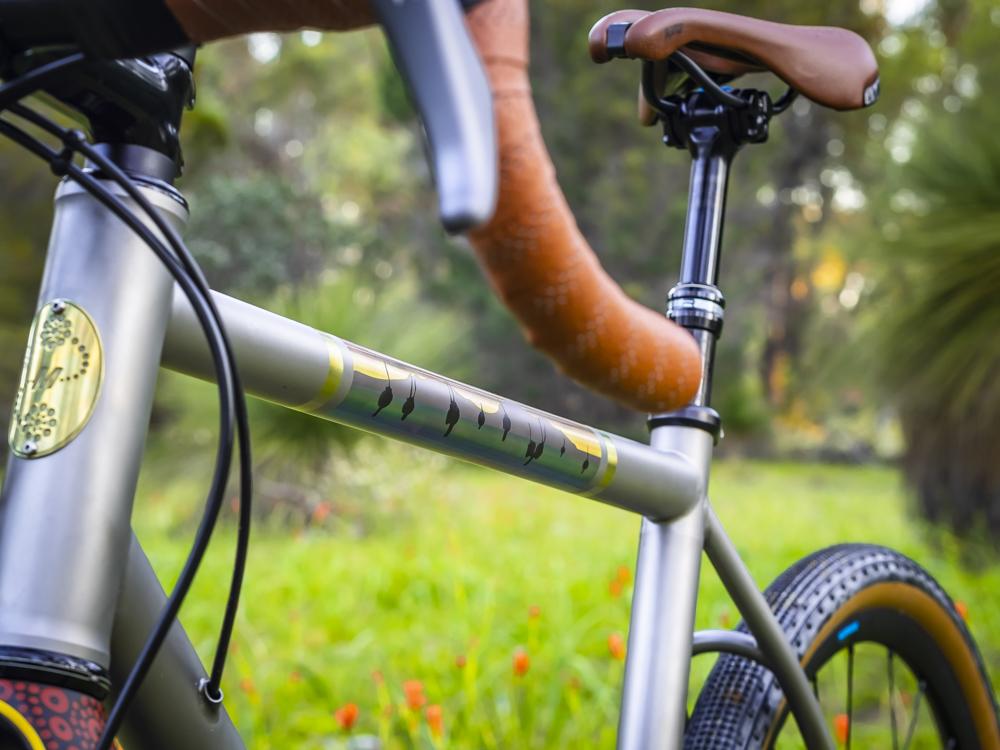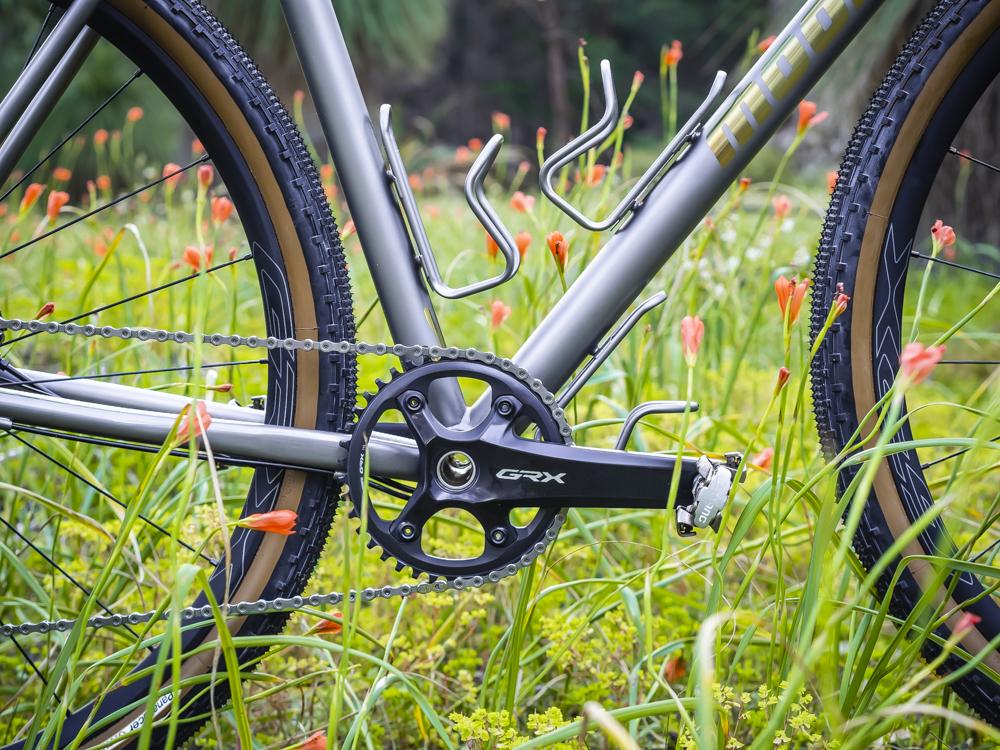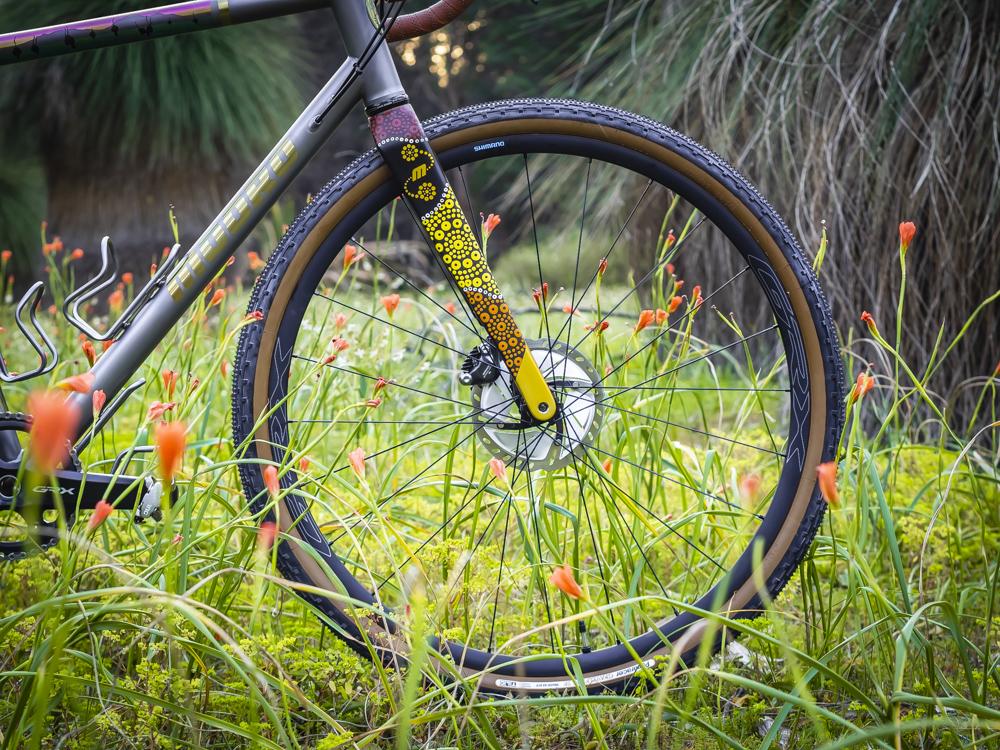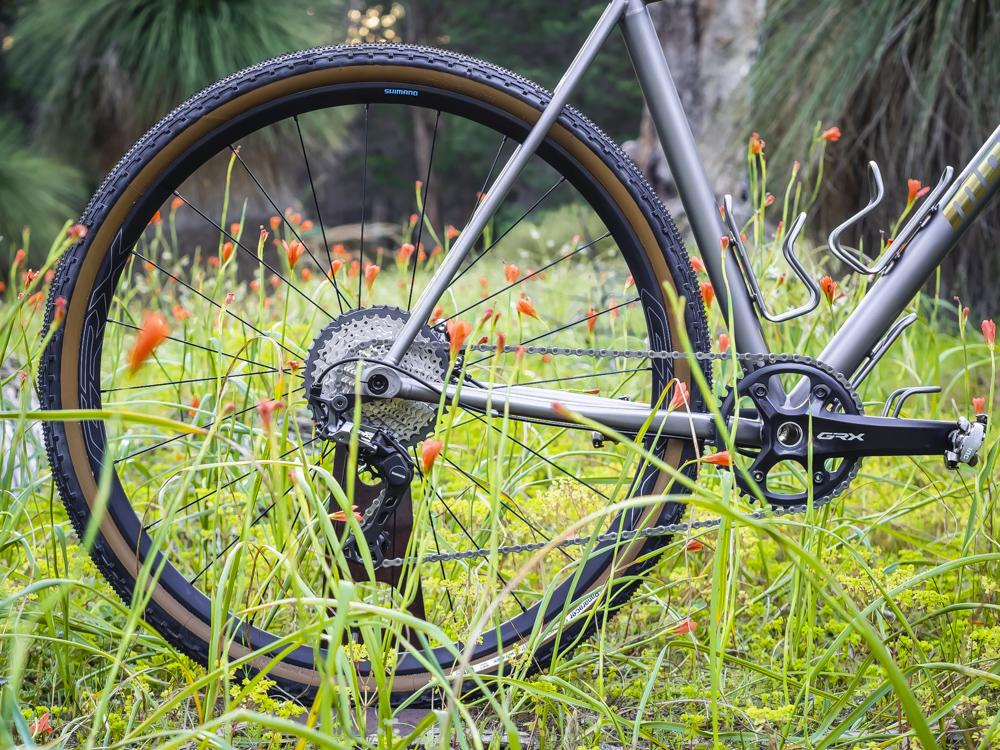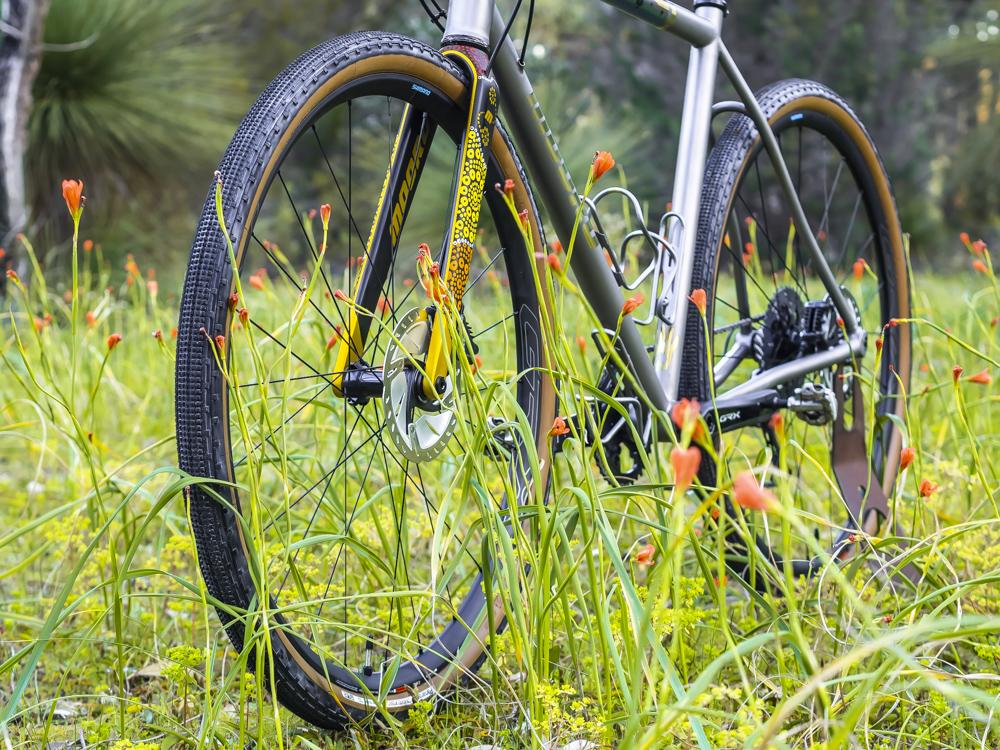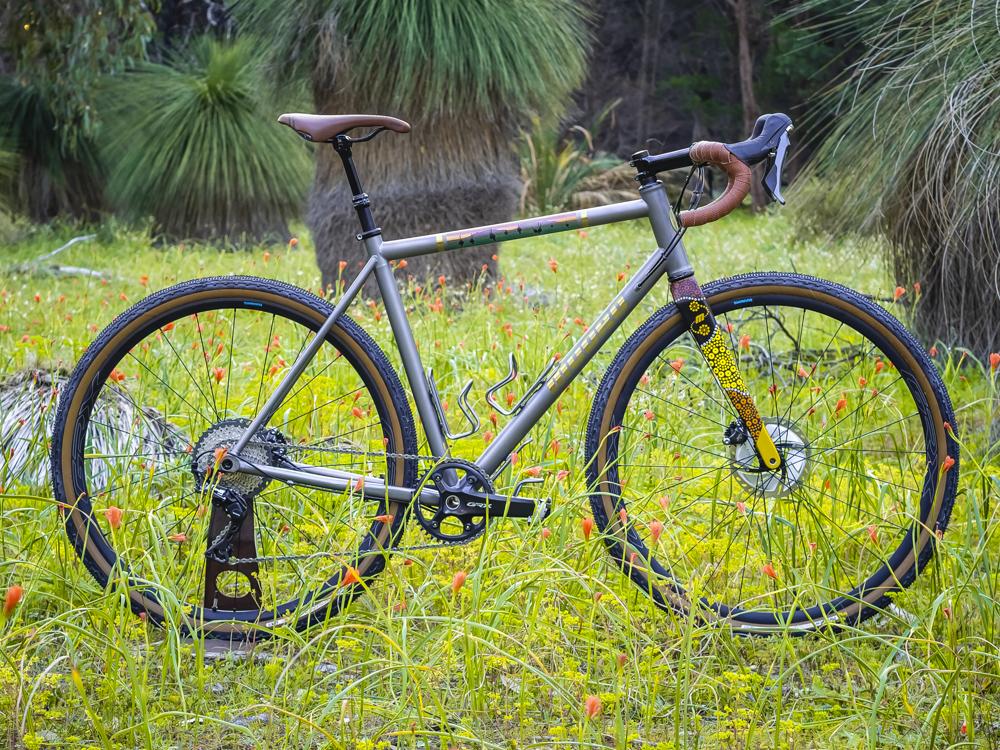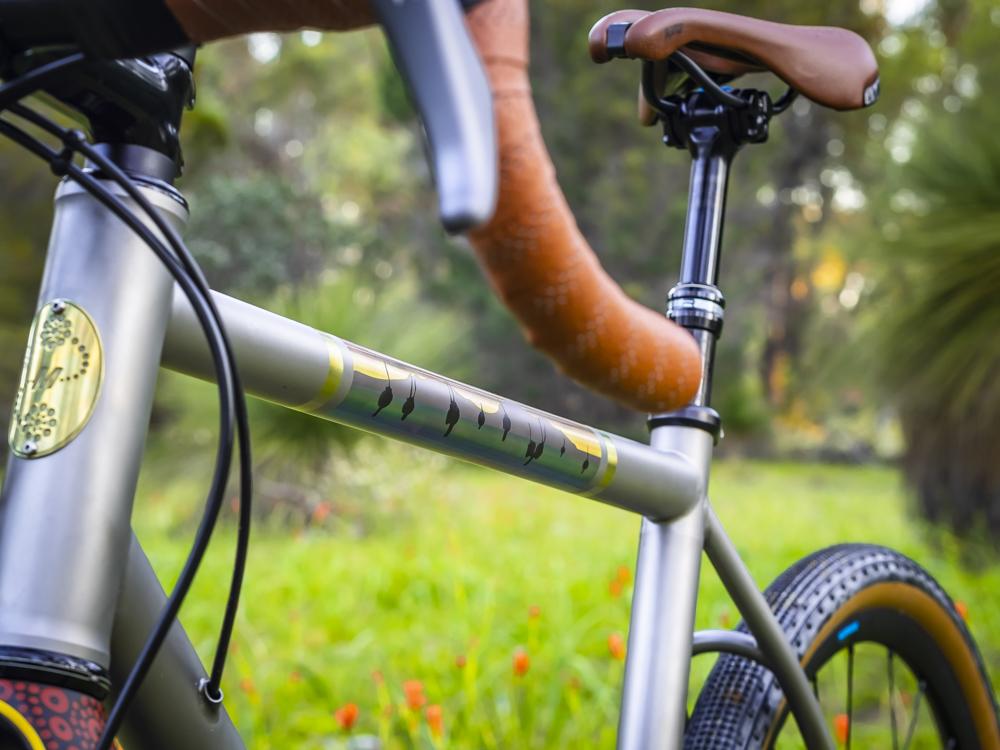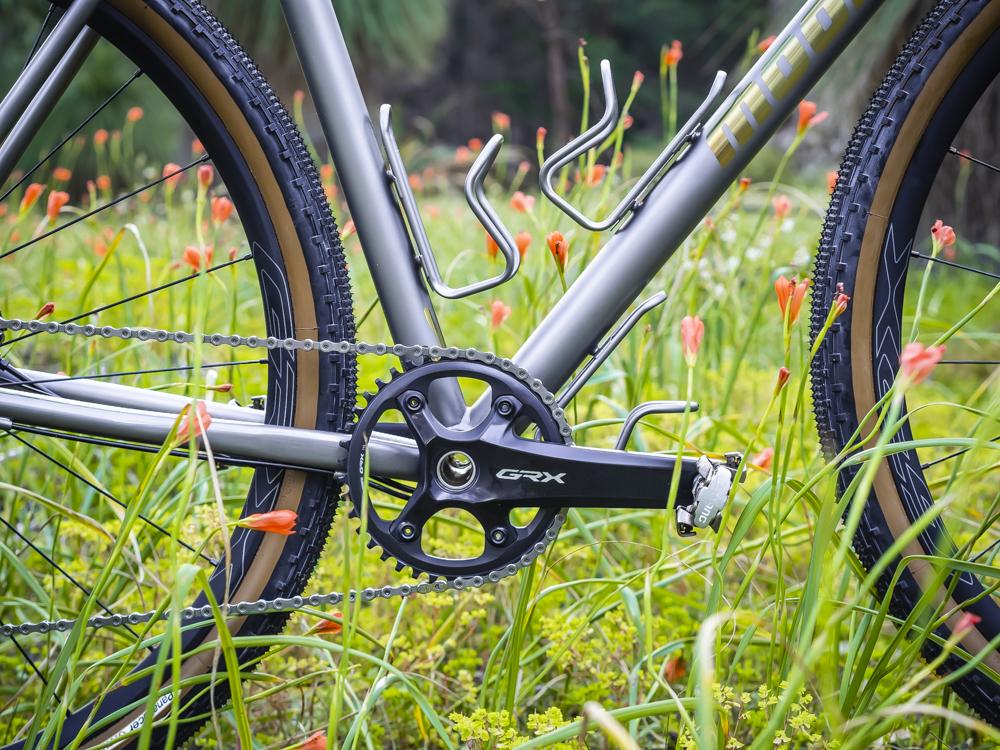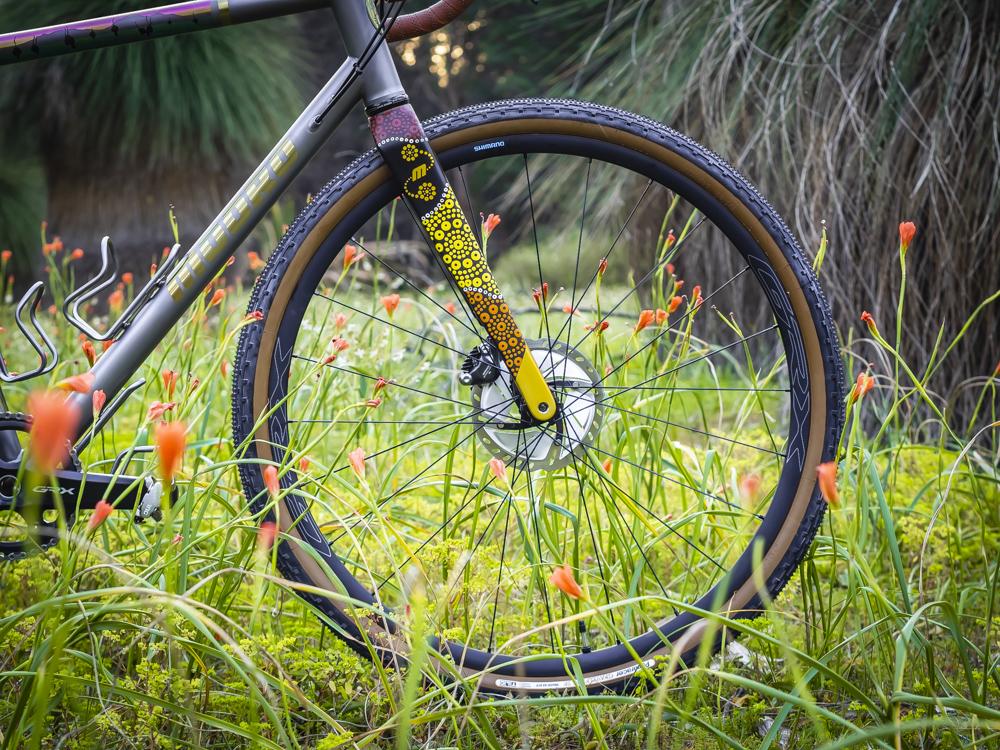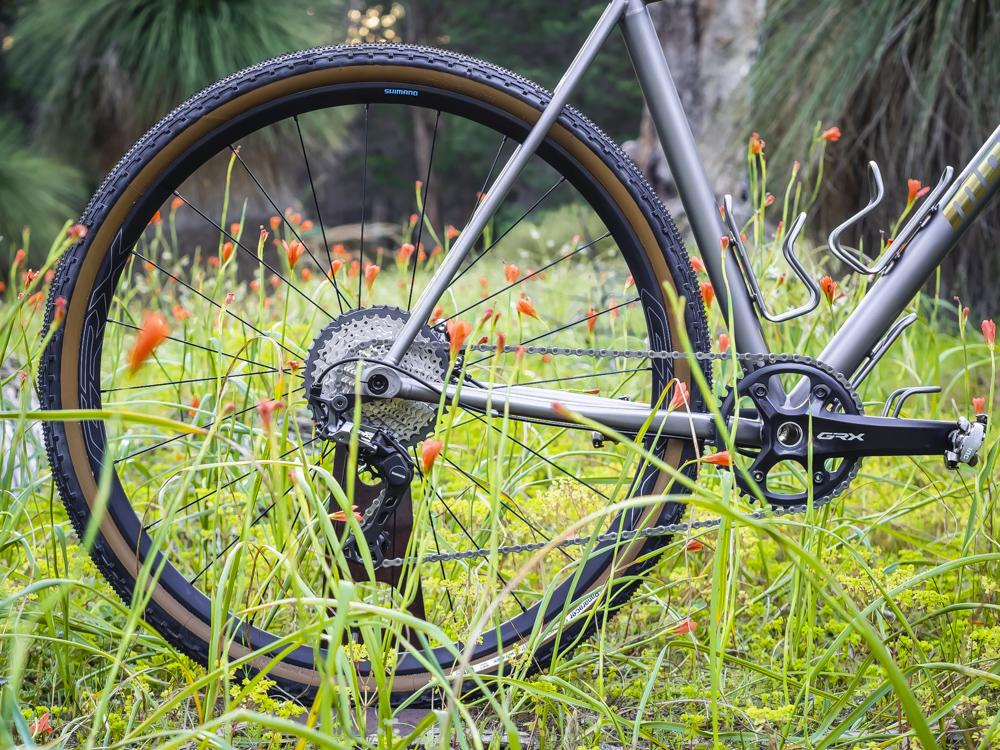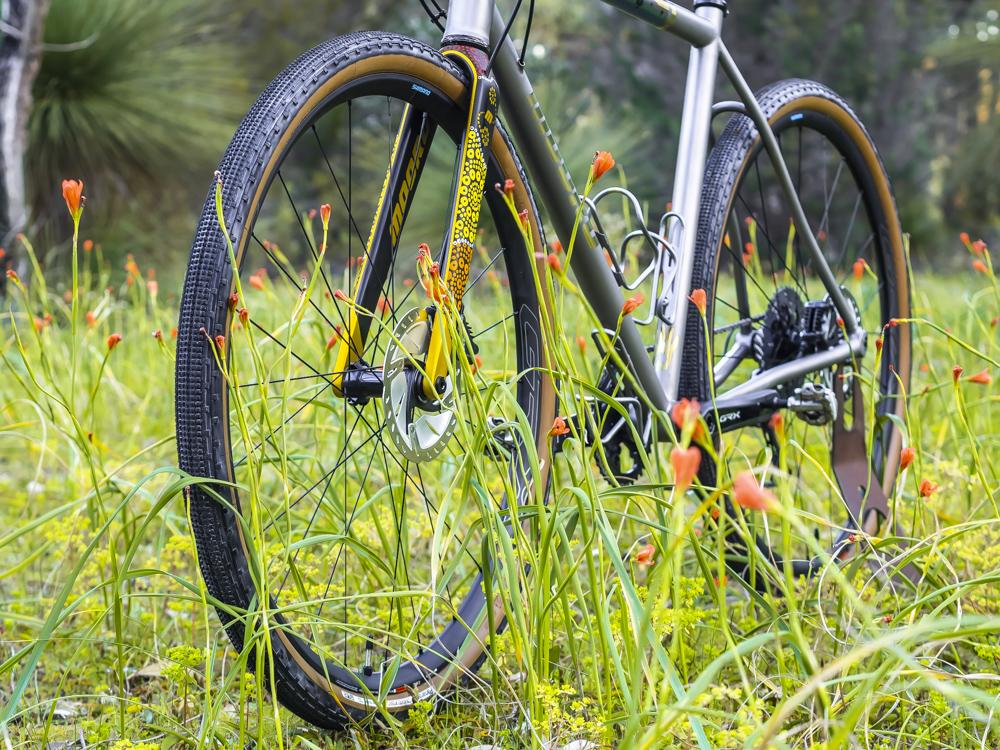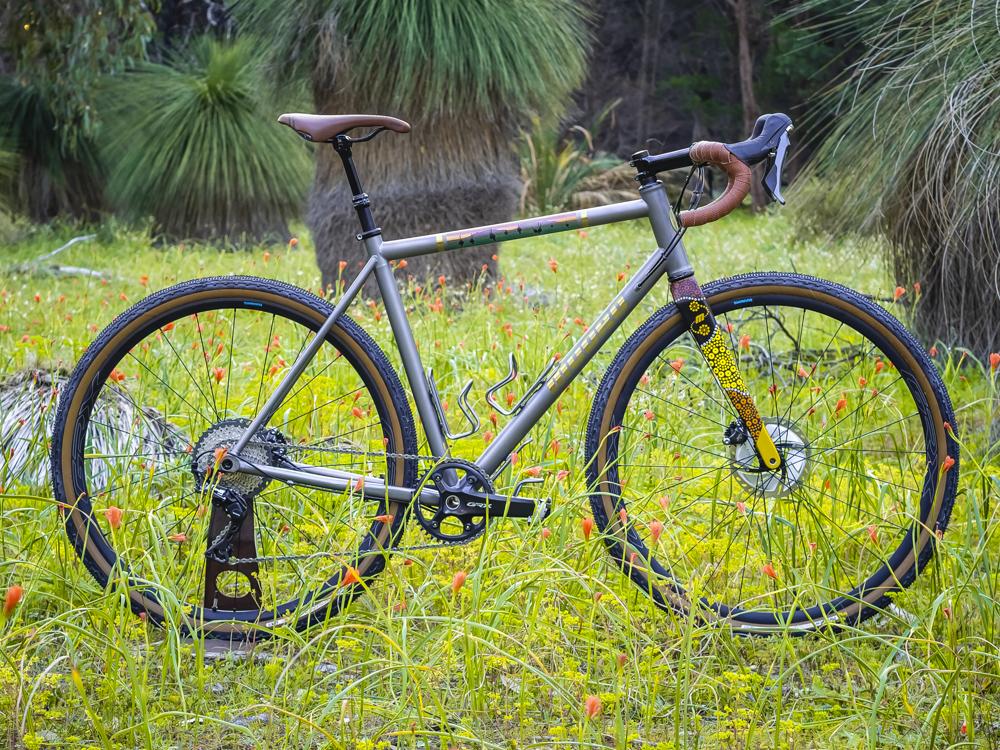 Overview
The Kwibidgi is our all-road/gravel chassis designed to go where you want to, on and off the road. That's why we've used the Noongar term for 'escape' to name this versatile chassis.
The Kwibidgi will accommodate 700c x 43 mm or 650b x 47 mm wheels.
Titanium may seem an indulgent choice for a gravel bike, but we believe that it offers the ideal blend of ride quality, performance attributes, impact-resistance and general resilience. In short, it makes for a chassis that you can rely on for years of adventure.
The Kwibidgi Endurance model is supplied with straight gauge CWSR Grade 9 titanium tubing, a No.6 Composites carbon fork with a tapered steerer (1.5-1.125 in), a 44mm head tube, T47 threaded bottom bracket and a 3D printed titanium flat mount disc piece welded to 12 x 142mm thru-axle dropouts. We also offer a wide range of options such as Performance frame upgrades, a choice of finishes, extra fittings, and personalised artwork so that buyers can create the perfect bike to escape on.
Note: pictured bike features a Performance frame.
Straight gauge 3Al-2.5V CWSR Grade 9 titanium tubing
No.6 Composites carbon fork
44mm Headtube
T47 bottom bracket
43/47 mm tyre clearance for 700c/650b wheels
12x 142mm rear axle
Flat mount disc brake compatibility
Performance frame upgrades available
Starting from $7,995
Order now